h4. Thank You One Skein Secret Pal!
My One Skein Secret Pal has revealed herself ever so sweetly!
For the final month of August she sent a lovely letter written in a card, gorgeous fingerless mitts that I will get MUCH use out of, and are EVER so soft and another skein of Cashmerino Aran that they are made out of for me to make myself a hat! Then there was a mug that I will sip hot cocoa out of all winter – some cute little packages of tea for me to try – and some delightful biscuits – yum!
She is the delightful Beth, from Good Natured Ribbing.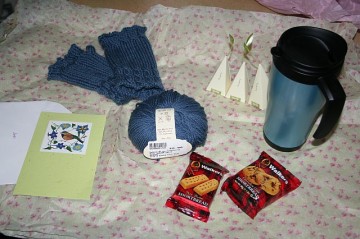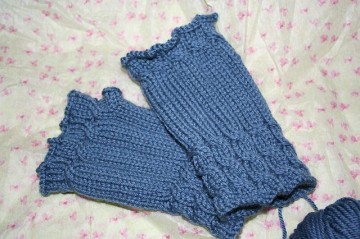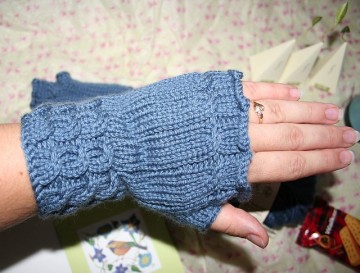 The color of the cashmerino is WONDERFUL – something I would be drawn to right now. And how it feels is AMAZING – I will treasure wearing it _and_ I get the opportunity to knit with it, too!
Now get on over to Beth's blog which she shares with some fun gals that she works with – and tell her how beautiful her spinning, knitting and family are – I know I am going to!